Activate Learning officially launched their new Creative Industries Skills Centre at Reading College on Thursday 16 March.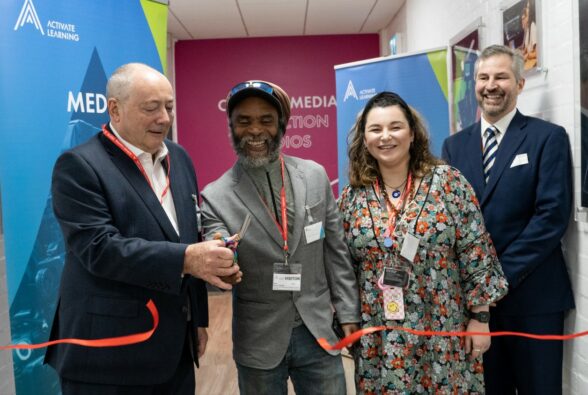 The facilities were opened by Gary Headland DL, Chief Executive of Activate Learning, Colin Sailsman, Soumaya Elliott and Bob Beveridge, Chair of Berkshire LEP.
Industry-standard facilities
Endorsed by the University of Reading, Modest TV and Envy Postproduction, the industry-standard facilities will be used by students studying Music and Media pathways at the King's Road campus.
The new facilities include a green screen film and television studio, recording studios, multi-functional rehearsal spaces, and multimedia iMac and PC classrooms.
Activate Learning was awarded £480,000 by Berkshire LEP through Government's Local Growth Fund for the Creative Industries Skills Centre.
Welcoming special guests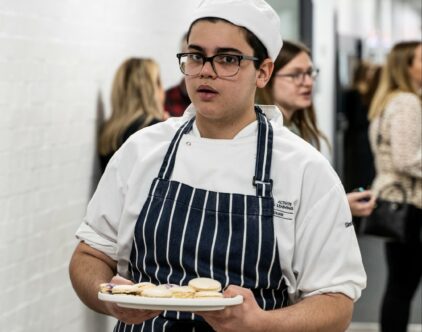 Representatives from local media companies attended the event. Canapés and drinks were served by Hospitality Level 2 students and entertainment was provided by three student bands. In the studios, music students performed to create an atmosphere throughout the event.
Attendees could also have their photograph taken in front of the green screen, with a background added behind in post-production.
Speeches were given Gary Headland DL, Chief Executive at Activate Learning and Bob Beveridge, Chair of Berkshire LEP.
Dedicated in memory to a treasured teacher
The new facilities have been dedicated to John Sailsman, who previously taught Creative Media at the college, but sadly passed away last year. A former member of staff, Soumaya Elliot, who worked with John, gave a speech in his memory.
Inspiring young people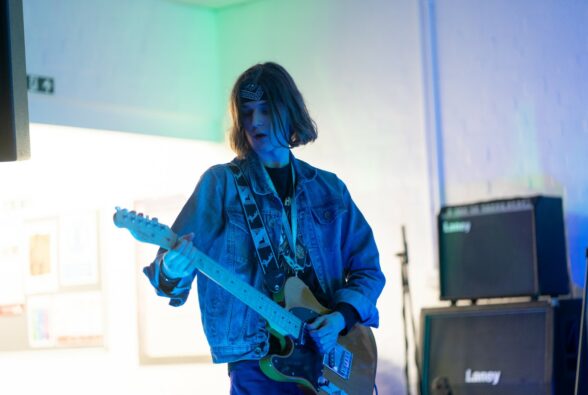 It is hoped that the new facilities will inspire young people and ensure that they develop the necessary skills and work attributes needed by existing and future media companies based in and around Reading.
Gary Headland DL, Chief Executive at Activate Learning, said: "We are delighted to be opening these state-of-the-art facilities that will be of huge benefit to our local community here in the Reading area.
"The creative industries are areas of strategic importance to the LEP here and so to work collaboratively with them to provide a joined-up solution to this challenge is fantastic for us here at Activate Learning.
"This whole project has been delivered in partnership with our local employer partners within the creative industries, so this is the culmination of a fantastic team effort that will benefit the local community for years to come."
What this means for the college, the community and the Music and Media sectors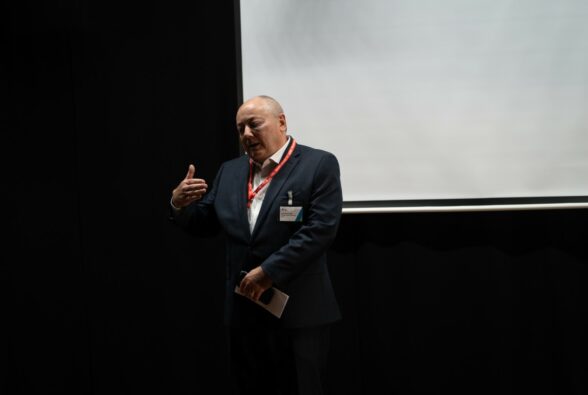 Bob Beveridge, Chair of Berkshire LEP, said: "We are delighted to have provided funds for the new Creative Industries Skills Centre at Reading College.
"There is real energy in the screen industry in Berkshire, spinning out of Shinfield Studios and Cine Valley, and we are delighted to create skills training for jobs to support this growth.
"Berkshire is fast becoming a global hub for film and TV production; this will be an exciting area to work for many years to come."
Ginette Cox, Delivery Director at Activate Learning, said, "I would like to say a big thank you to Berkshire LEP for their support to enable us to grasp the opportunity to build such fabulous spaces for our students.
"The speed with which this has all come together from initial bid, through design to final build has been impressive, testament to the excellent project management that brought all contributors together and enabled our students to move in on schedule.
"In addition to this year's strong recruitment numbers, we are seeing the impact of the spaces on visitors to our latest Open Events with even greater applications coming through for September 2023 entry."
What do the new Music and Media facilities offer to learners?
The outstanding facilities include:
A green screen film and television studio
Six recording studios
iMac suites
High-end PC based classrooms
Fully equipped music rehearsal spaces with practice stage and music rehearsal pods
Learn more about Music or Media programmes available at Reading College or contact Activate Learning on 0800 612 6008.