Reading College is excited to reveal which theatre their Level 2 Performing Arts students will be performing their National Theatre Connections play at.
This is the first year that Reading College has taken part in the National Theatre's annual Connections showcase.
Their upcoming performance of Miriam Battye's Find a Partner will be performed at Salisbury Playhouse on 11 June at 7pm.
Connections is an annual narrating festival where every year, the National Theatre commissions 10 new plays for young people to perform, uniting some of the UK's best writers with the next generation of performers.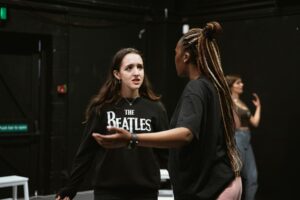 The play they are performing is a commentary on how society views love and what it deems important. It's similar to Love Island, with its focus on social media with a fly on the wall Big Brother style.
The students will also take part in workshops, have a tour of Salisbury Playhouse and dress rehearse their play, before treading the boards at the 517-seat auditorium.
After the performance, Christie O'Carroll, Associate Director of Reading Rep Theatre and Performing Arts Tutor at Activate Learning, and Chris Cuming, Performing Arts Tutor at Activate Learning will take part in a live Q&A, which will be streamed on Salisbury Playhouse's Instagram.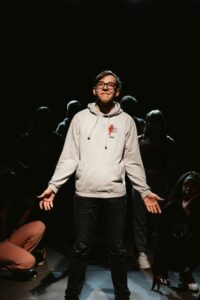 In preparation of their performance, the young performers have also recorded a vlog featuring and a trailer for their production, which will be streamed on YouTube by Wiltshire Creative on 10 June, who are a pan-arts organisation that brings together Salisbury Playhouse, Salisbury Arts Centre and Salisbury International Arts Festival.
Lethabo Bodiba is studying a Performing Arts Level 2 Diploma at the King's Road campus.
She said: "Working on a play commissioned by the National Theatre is something that I've never done before. Performing it at Salisbury Playhouse is one of the biggest opportunities that I have ever received. I'm really excited about it.
"It will help me to grow as an actor and learn different skills. Being able to perform in front of loads of people is something that I will forever be grateful for."
Louise Dancy, Take Part Director at Wiltshire Creative said: "We are delighted to be welcoming Reading College to Salisbury Playhouse as part of the NT Connections festival, and particularly excited that it is young voices opening the Playhouse to the public for the first time this year!"
Chris Cuming, Performing Arts Tutor at Activate Learning said: "Being able to rehearse and stage a show through the pandemic has been a joyous experience for all involved.
"The National Theatre Connections team have been beyond supportive, giving many more opportunities than ever, allowing the students to not only learn about the play, but to broaden their skills and understanding of the theatre in a practical sense, as well as virtual."
Discover our Performing and Production Arts courses at Reading College or contact us on 0800 612 6008. Find out about the trailer, vlog and performance of Find a Partner at Salisbury Playhouse.