A Level Criminology and Forensic Science students at Reading College put their learning to the test when they investigated a fake serial killer recently.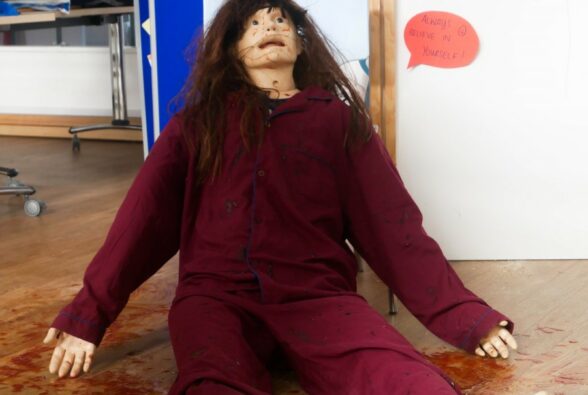 The students investigated three fake crime scenes throughout the week, at the King's Road campus.
At each crime scene, students dressed up in protective suits and took pictures on their phones to use in their analysis.
After half term, students will interview pretend witnesses and suspects, before the fake serial killer is revealed.
This was my favourite lesson so far!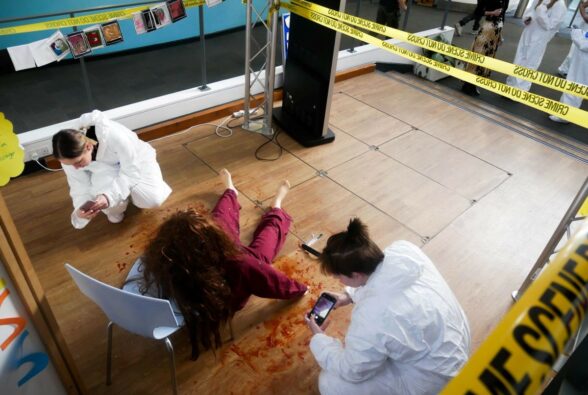 Jae Greaves is studying A Levels in Criminology, Psychology and Art at Reading College.
She said: "I loved it! This was my favourite lesson so far! I like that it's very hands on and we have to take photos and figure it out.
"I like that we have to wait for each of the crime scenes to put all the pieces together. I like that they're in different locations as well, because it means you're not just used to the same building.
"It's fun and it helps to put what we've learnt into practice. Looking at it in a textbook is very different to doing it. It also helps us to see what it would be like if it were real, which is helpful for the future."
Helping students to apply their learning
Artiola Brahaj, Teacher of Psychology and Criminology at Activate Learning, said: "The fake crime scenes help the students to apply their learning.
"It helps them to understand the theories that we have previously learnt about, as well as practising profiling and working out what the fake serial killer's motivations might be.
"It also helps them to socialise and learn how to work as a team."
Find out more about A Levels, Science and GCSE courses at Reading College or contact Activate Learning on 0800 612 6008.