Work by Supported Learning students from Reading College is going to be featured in a national exhibition.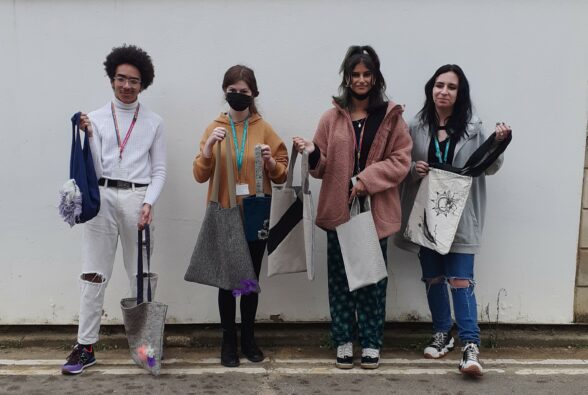 Students studying on the college's Work Preparation Horizons course, upcycled clothing and donated fabric into tote bags, which will be on display as part of The Sew What? exhibition from Tuesday 24 January-Sunday 31 December 2023 at The Museum of English Rural Life, at the University of Reading on Redlands Road.
Students upcycled old T-shirts or home furnishing fabric into tote bags, using a variety of techniques to achieve the finished outcome, with many of the bags embellished with fabric flowers, buttons and artwork to make them more unique.
The bags will be displayed in The Nook, a youth-led area of the museum which is designed to aid studying and reflection. In this case, the exhibition is part of Our Green Stories which is a creative environmental campaign by Museums Partnership Reading, exploring environmental issues through the museums' collections. Sew What? Encourages visitors to think about history of the clothing industry and ways to avoid the impact of fast fashion.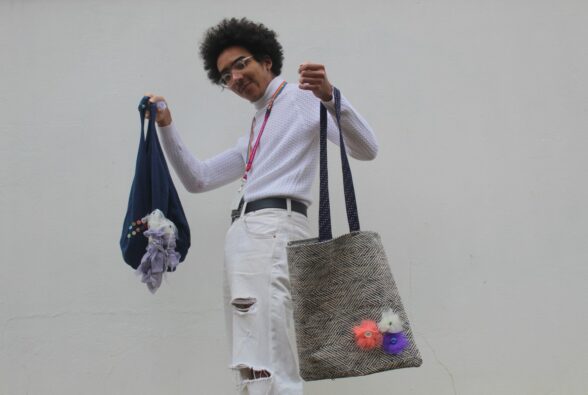 Encouraging young people to follow their dreams
Leo Bossman is studying our Work Preparation Horizons programme at Reading College.
He said: "I made a bag from a T-shirt and sewed buttons in lots of different colours in a rainbow design to symbolise diversity. I attached some flowers with bells inside to represent anxiety and people coming out of themselves.
"I wrote a message on the back of the bag to encourage people to have and follow their dreams and let it become a reality. Nothing can stop them and they can make it happen.
"I love fashion and I want to reach out to the younger generation so that they have role models to look up to, because I never did."
Combining sketching and sewing
Jess Loveridge is studying a Work Preparation Horizons programme at Reading College.
She said: "I handstitched two pieces of curtain fabric from the inside out with turquoise thread. I thought it needed a bit of nice design on it, so I drew some tattoo designs with a permanent marker, that I created of the sun and some flowers, a feather, little vines and flowers and a signature design in the bottom corner to make it nicer and added the handles.
"I originally planned to fold the top seam of the bag in to hide the stitching but because I really liked the stitching, I left it out, so it adds a bit of colour."
A beautiful range of bags on display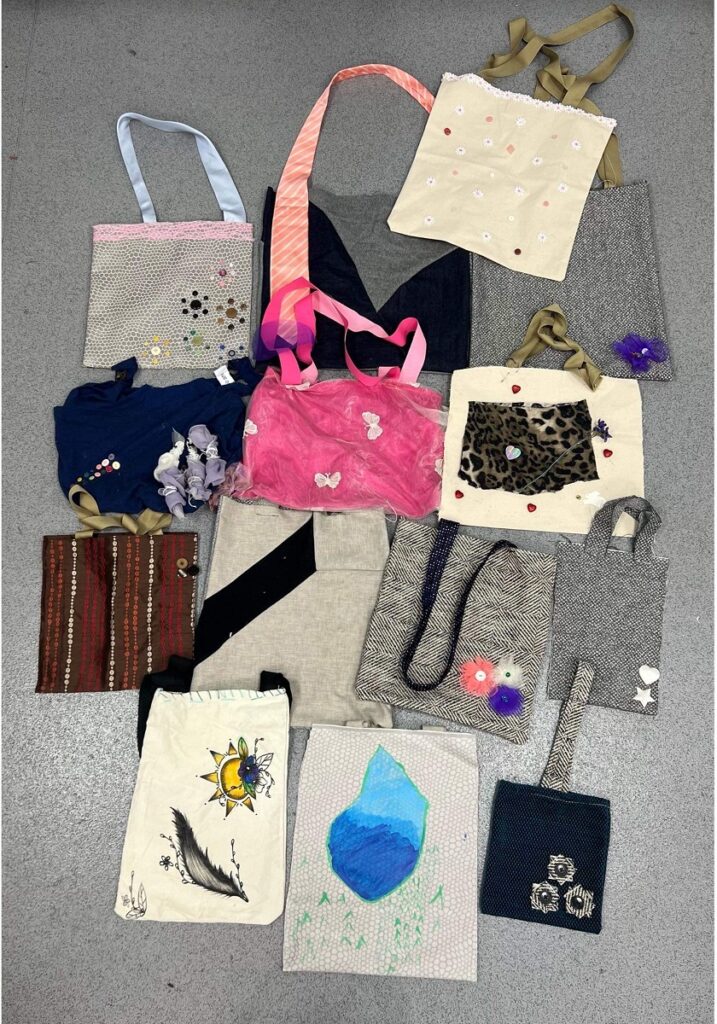 Phillippa Heath, Learning and Engagement Manager, Museum of English Rural Life, said: "It's beautiful to see the range of bags that the students have made, and we are thrilled to display their work at the museum as part of the exhibition.
"As part of the project students visited the museum to explore collections; we looked at clothing, textiles, how they were made and their stories. The bags that the students have created show a real connection to the collections that inspired them.
"The process of hand and machine making really shows the skills involved but is also inspiring showing what can be achieved. What is wonderful too are the very personal stories each bag represents – why students have designed them the way they have and their story behind it."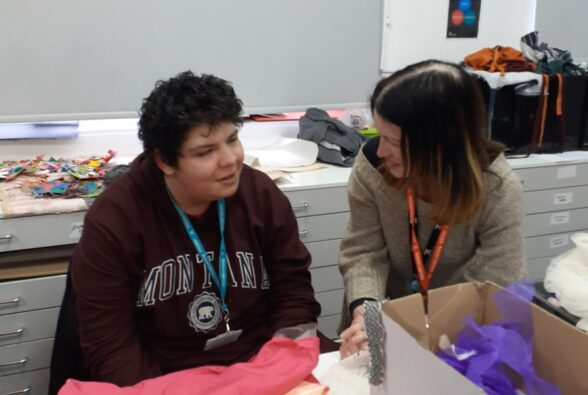 An opportunity to learn new skills
Qian Chen, Casual Teacher and LLD/D Lecturer at Activate Learning said: "I'm really proud of the students who are taking part in the exhibition as it has helped them to learn new skills such as sewing. None of them had used a needle before.
"We've also embedded English and maths into the project when they've measured the fabric for the bags and will write a statement about their bag.
"It got them thinking, what else can we upcycle? If they haven't used donated fabrics, they've cleverly thought about how they can upcycle a T shirt into a bag. It's also taught them about the environment and helped them to grow in confidence."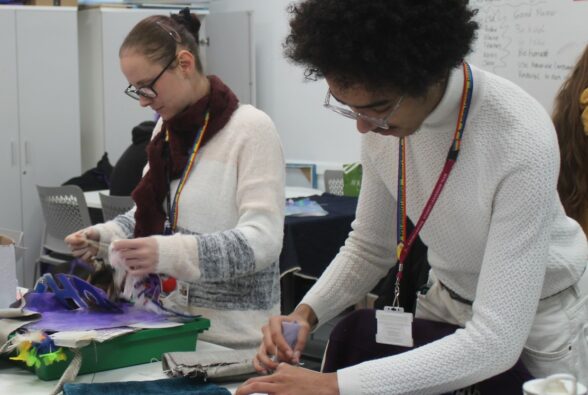 The Sew What? Exhibition will be running at The Museum of English Rural Life from Tuesday 24 January-Sunday 31 December 2023.
Find out about The Museum of English Rural Life's Sew What? Exhibition or contact them via 0118 378 8660. Discover our programmes for learners with learning difficulties or disabilities or contact us on 0800 612 6008.