Reading Rep Theatre opened its doors for the first time at their gala event on 15 September. Artists, donors, audience members, colleagues from Activate Learning and special guests attended the event to see the new state-of-the-art performance space.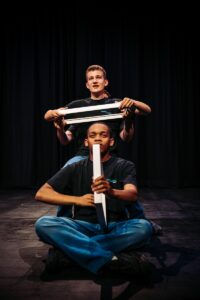 The new theatre with 180 seats, opened after £1 million fundraising drive, which has taken two years to complete.
Associate performing arts companies performed excerpts from The Lion, written and performed by Camille Ucan, an untitled performance by Exit Pursued and a performance by Make/Sense. Speeches were given by Alan Stacey, The Chair, and Paul Stacey, Founder and Artistic Director.
Students studying our performing arts programmes at Reading College will benefit from our partnership with Reading Rep Theatre by taking part in the upcoming performances of A Christmas Carol and A Midsummer Night's Dream, where they will be able to audition for the company and leading professional roles. Throughout the whole 2021-22 season, students will also be involved in work experience placements as stewards and other roles.
Reading College's performing arts courses are unlike any other in the country. As part of their pathway, students join Reading Studio of Dramatic Art, which is in partnership with Reading's professional theatre company, Reading Rep.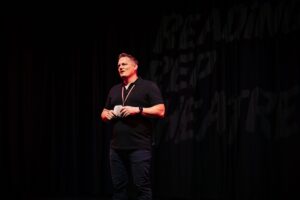 Reading Rep is Reading's resident professional theatre, which combines high-class productions with ground-breaking education and community engagement. The company helps transform Reading and the surrounding areas' cultural landscape.
Reading Rep produces diverse new voices on the stage, nurturing participants in the classroom and reaching out to the local community. In working alongside the most disadvantaged and marginalised communities in Reading, they continue to promote diversity, inclusion and accessibility in the arts.
Their new season starts with Dorian, opening on Wednesday 13 October. Visit their website for more information.