Performing Arts students from Reading College and University Centre will be treading the boards to belt out classic 80s hits by performing Rock of Ages: Teen Edition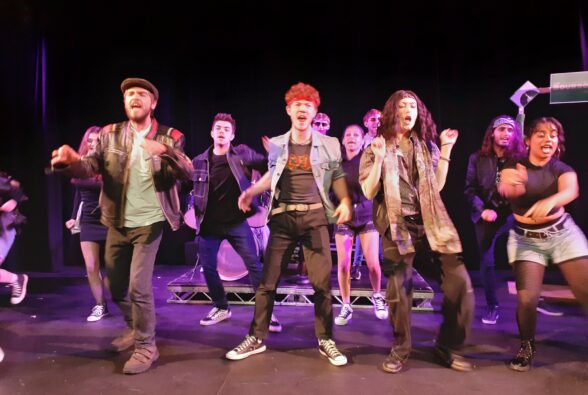 The teen version of the Tony Award-winning musical feature will be coming to the Reading Rep Theatre on 19 and 20 June, and will include unforgettable rock anthems such as Don't Stop Believing, I Can't Fight This Feeling and We Built This City.
Set in 80s Hollywood, Rock of Ages: Teen Edition tells the story of how the Sunset Strip is under threat of developers who want to turn it into a strip mall, and the love triangle between rockstar Stacee Jaxx and wannabe rock stars Drew and Sherri.
The students have been put into two casts, alternating their performances on across the two-night run.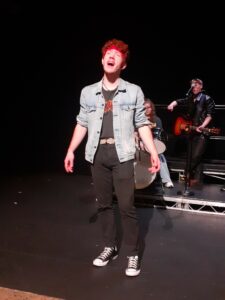 Andy Cox, 18, from Reading, who is studying a Performing Arts Level 3 Extended Diploma at the King's Road campus, is playing the lead role of Drew in Cast A's performance.
He said: "Taking part in Rock of Ages: Teen Edition is really fun. I'm really enjoying playing one of the leads. I really enjoy singing and I love rock music, so it's nice to be able to sing my favourite music as part of a musical.
"I've never done a musical before. It's a really nice experience. I've always enjoyed singing so being able to perform and sing is really fun.
"My favourite song is when I sing my part of Feel The Noize reprise, I feel like I'm a rock star on stage with my band. It's amazing!
"I think it's made me a more diverse actor because now that I've experienced what it's like and the process of it, if I ever get put forward for or audition for anything like that, I'll know what to expect now and what responsibilities that go with it.
"In the future, I would like to be an actor. I want to pursue the route of film and tv, but after doing this, I'm very open to doing theatre and musical theatre. It's fun to do and you get to interact with people more."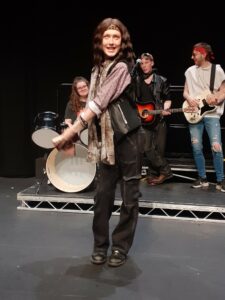 Harry Evans, 18-years-old, from Bracknell, who is studying a Performing Arts Level 2 Diploma at Reading College, plays the lead role of narrator Lonny in Cast A's performance.
They said: "I love it! I'm really happy playing the part of Lonny as it gives me the chance to break the fourth rule and connect with the audience.
"Playing a lead role has given me the opportunity to make more connections with other people and make more friends. I can also add singing and dancing to my resume.
"The whole process has been amazing. Seeing it all come together from the first table read to the performances and watching everyone develop their characters by adding their own backstory."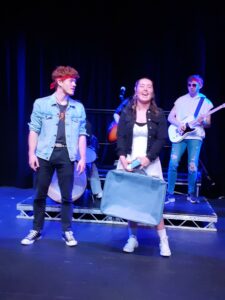 Elizabeth Withall, Performing Arts Teacher, Activate Learning, said: "I'm really proud of all of the students. It's been great to see them all come together to perform in and produce Rock of Ages: Teen Edition.
"While some of them have taken on leading roles or been part of the chorus, others have directed or been a stage manager which not only helps them to develop as an actor, dancer or a member of the production crew but also give them a chance to see what it is like to perform on stage or pursue a career in the Performing Arts."
Rock of Ages: Teen Edition will be performed at Reading Rep Theatre on Kings Road on Monday 19 and Tuesday 20 June. Performances start at 7pm. Tickets cost £5 per person. Please contact Aaliyah Bradley, Faculty Coordinator, Activate Learning to book tickets.
Discover our Performing and Production Arts Pathways available to study at Reading College or contact us on 0800 612 6008.