Aim high, stay local!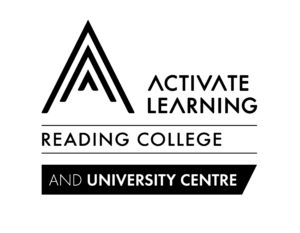 If you're looking to progress into Higher Education in 2023/24, or you want to improve your employability, get in touch today to find out how Activate Learning can help! 
At Activate Learning we offer a range of undergraduate learning options from HNCs and HNDs to Foundation Degrees and top-ups for BA and BSc Degrees. Each course is recognised for its focus on employability by the Quality Assurance Agency and designed to build the very skills you need to have a successful career.
Undergraduate study options are validated by partner Universities including Oxford Brookes, University of Reading, University of Greenwich, Kingston University and Pearson.
Our Reading College campus is a 15-minute walk from the town centre with fantastic local transport links, so you will be able to experience everything Reading has to offer. Whatever your area of study, we offer the specialist facilities you'll need to get the most out of your education and future.